"This is the part of the song where Billy Strange raised his hand and asked if he could please leave the room."
(Lee Hazlewood, from his version of "These Boots Are Made for Walking.")
Bandleader/arranger/guitarist Billy Strange passed away yesterday (Wed., Feb. 22) at age 81.
While not exactly a household name, in the music world he was a major player. And over the years, on his own and as a member of L.A.'s famed Wrecking Crew, he worked with some of the biggest and best names of mid-20th century pop music, including Elvis Presley, Frank and Nancy Sinatra, Lee Hazlewood, the Beach Boys, Willie Nelson, Dean Martin, and Sammy Davis, Jr.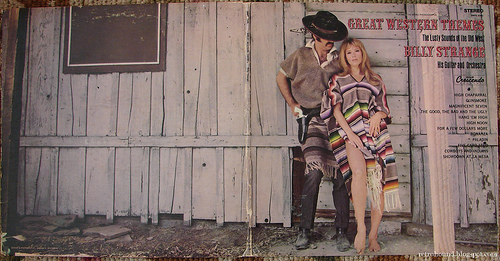 Watch a clip of Billy in action.